Top 10 Things to Do in Fitchburg
Fitchburg is known for its distinct small-town feel and friendly atmosphere. Fitchburg has so many exciting adventures waiting for you to enjoy and thankfully, living at New Fountains provides easy access to it all! Whether you want to go shopping for the day, or spend a weekend by the lake you will surely find something fun and exciting to do in Fitchburg! Check out our list of top 10 places to visit and restaurants to eat at while you are in our small town!
TOP 5 THINGS TO DO IN FITCHBURG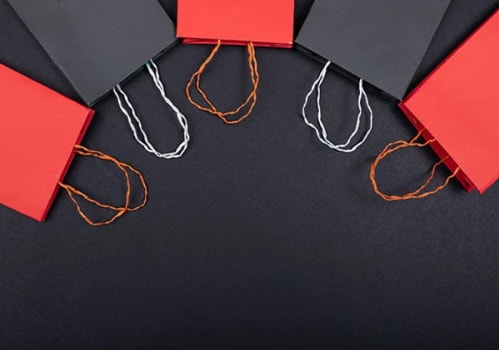 Need some new clothes or a present for a friend? We've got you covered! Head over to West Town Mall and find everything your heart desires. With shops like Athleta, Oakley, Bath and Body Works and so many more, you are sure to find stylish clothing, accessories, shoes and more! Does a day of shopping make you hungry? Don't fret, the mall offers many dining options as well that are sure to satisfy any craving!

Be sure to check out their website for any deals, events and for more information!
66 W Towne Mall Madison, WI 53719

Elver Park is a great place to go and relax on the weekends. There are several different activities that you can enjoy while you are at the park. The park offers entertainment all year long whether you want to cross-country ski in the winter, see the fall colors in the fall with a hike, or enjoy the splash park on a hot summer day. The park also offers great relaxation opportunities by having a picnic or even bringing a hammock.

Which ever activity you choose at Elver Park, you are sure to have a great day!

1250 McKenna Blvd Madison, WI 53719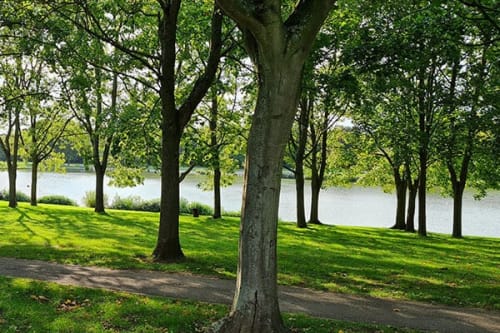 Fitchburg, WI is a great place for outdoor enthusiasts, whether you love activities or just relaxing in the sun and New Fountains puts you close to it all! Our next location for a day full of fun is McKee Farms Park. For those who love activities McKee Farms Park has a lot to offer with basketball and tennis courts, softball and soccer fields, and trails for hiking and biking there is plenty to keep you busy! If you'd rather relax and soak up some sun rays, McKee Farms Park is still the place for you! With several picnic tables and beautiful scenery, this park is a great place to rest and recharge.

Come and visit the beautiful McKee Farms Park today!
2930 Chapel Valley Rd Fitchburg, WI 53711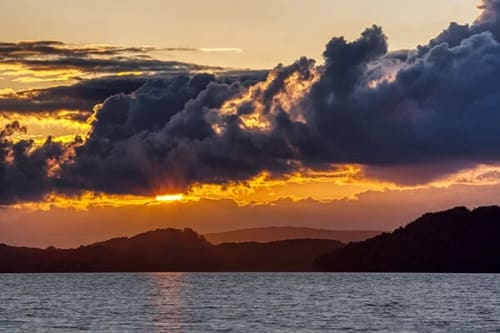 Fitchburg has quite a few lakes around the area that provide hours of fun. Lake Mendota in particular is located just a short distance from New Fountains and happens to be the largest lake in Wisconsin! Bring friends and family to fish, paddleboard, canoe, or even kayak for a day full of fun and excitement. Because New Fountains is so close to Lake Mendota, you have the opportunity to revisit time and time again, ensuring you enjoy all the activities you want!

Lake Mendota has lots of fun to offer and living and New Fountains gives easy access to it all!
2003 University Bay Dr Madison, WI 53705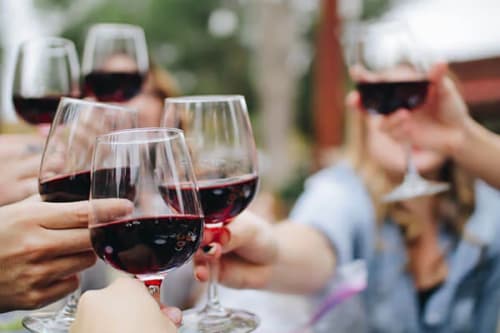 The Cambridge Winery is a great spot to grab a glass of wine with friends or family. Located just a short drive from the New Fountains community, the Cambridge Winery has many types of wines bringing you back time and time again. The wines that they have available at the Cambridge Winery are from New York, Wisconsin, and California, visit today and pick your favorite!
They also have a menu including items such as house made pizzas, olives, a cheese plate, and more. Visit their website to see the exciting upcoming events such as pizza night, happy hour, and more!
1001 S Whitney Way Madison, WI 53711


TOP 5 AMAZING PLACES TO EAT IN FITCHBURG
There are many delicious restaurants in the Fitchburg area to try out. Be sure to try all of these restaurants and more while you are living at New Fountains.
Not only is Great Dane Pub a great place to grab a bite, they are also dedicated to helping the neighborhood around them. For 27 years the Great Dane Pub has been supporting Adopt-A-Family, a fundraiser that provides supplies like food and mattresses to those in need. They also focus on helping dogs and the art community around them. If you are interested in getting great food and drinks and supporting even better causes, Great Dane Pub is the place for you!
2980 Cahill Main Fitchburg, WI 53711



The Vintage Brewing Co. is another great place to grab a bite to eat near the New Fountains community. Surrounded by amazing live music venues, Vintage Brewing offers Elevated Americana cuisine and award winning brews. When we say award winning we aren't exaggerating, Vintage Brewing was named "2019 Best Large Brewpub of the Year" at the Great American Beer Festival in Denver, Colorado. View their menu online and stop by today to find your new favorite local eatery!
674 S Whitney Way Madison, WI 53711



HyVee Market Grill has delicious food options that everyone will enjoy. Not only can you order wonderful prepared food like burgers, pizza, and noodles, you can also order fresh groceries! There are so many options at HyVee, you are sure to find something for everyone! Check out their website today to see their menu and other products available.


2920 Fitchrona Rd Fitchburg, WI 53719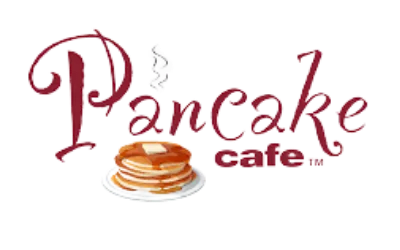 Grab some delicious breakfast at the Pancake Café! Established in 1998 in Middletown, WI Pancake Café is a family-owned business that strives to make your morning perfect! With fresh-squeezed Orange juice, handmade batter, and fresh fruits Pancake Café is sure to satisfy any pancake craving! Check out their website today to browse their menu or even contact them about catering your next event!


6220 Nesbitt Rd B Fitchburg, WI 53719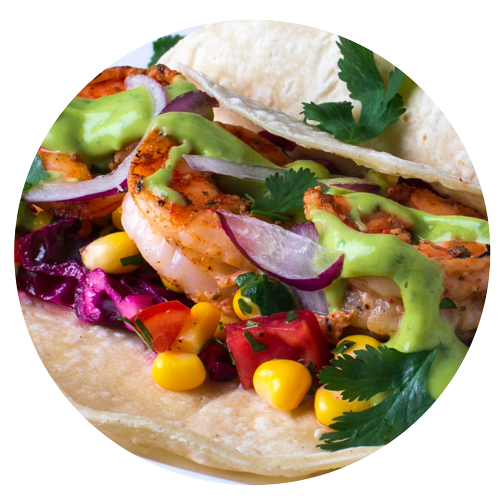 If you are looking to enjoy some delicious Mexican food, try out Taqueria Guadalajara. They offer breakfast, lunch, and dinner. For breakfast, try out the Huevos Rancheros or the Huevos Con Jamon. For lunch or dinner, try out a taco plate, burrito, house special, or a traditional Mexican dinner plate. We recommend trying the Tostadas, Chile Relleno, or the Taco Dinner. For dessert, try the flan.


1033 S Park St Madison, WI 53715